Belarus – Cyprus Relations
Political Dialogue
Diplomatic relations between the Republic of Belarus and the Republic of Cyprus were established on April 9, 1992.
In 2010, the foreign ministers of the two countries met in New York on the sidelines of the 65th session of the UN General Assembly.
In January 2018, Nicosia hosted first round of political consultations at the level of deputy foreign ministers. The Belarusian delegation was headed by the Deputy Minister, Oleg Kravchenko. During the visit, the head of the Belarusian delegation also met with the Minister of Foreign Affairs of Cyprus, the Chairman of the Parliament, as well as with the leadership of the Chamber of Commerce and Industry.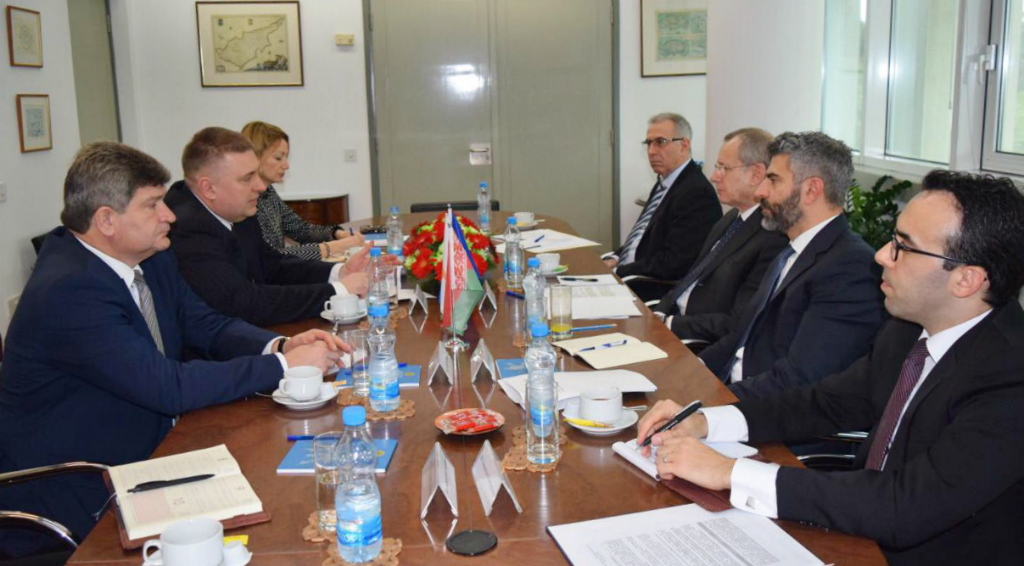 In May 2019, the Ambassador of Belarus A.Lukashevich visited Cyprus to participate in the ceremony of presenting Credentials. During the visit, a number of meetings were held at the Ministry of Foreign Affairs and Parliament.
In September 2019, the foreign ministers of Belarus and Cyprus met on the sidelines of the UN General Assembly session. Memorandum of Understanding between the foreign ministries of the two countries was signed.
In November 2019, inter-ministerial consultations on consular issues were held in Nicosia.
2022 marks 30 years since establishment of diplomatic relations between Belarus and Cyprus.
Trade and Economic Relations
In 2021, the bilateral trade in goods between Belarus and Cyprus amounted to 1.15 million USD (70.8% in comparison to 2020), exports of goods from Belarus to Cyprus – 0.60 million USD (76%), imports – 0.55 million USD (65.8%). The balance of trade in goods is positive for Belarus in the amount of 0.05 million USD.
The main exports from Belarus to Cyprus in 2021 were unwrought aluminium, furniture and its parts, brake fluids, synthetic filament yarn, prefabricated building constructions, etc. The main imports from Cyprus to Belarus were medicaments, centrifuges, filtering or purifying machinery and apparatus for liquids or gases, mechanical appliances for dispersing or spraying liquids or powders, fruit and vegetable juices, waters, incl. mineral waters and aerated waters, dishwashing machines, machinery for filling or capsuling bottles and similar containers, other packing or wrapping machinery.
In 2021, the bilateral trade in services amounted to 610.4 million USD (144.4% in comparison to 2020), the exports of services from Belarus to Cyprus – 394.5 million USD (111.4%), the imports of services – 215.9 thousand USD (320%).
Direct investment from Cyprus to Belarus amounted to 1.16 billion USD (154.2% in comparison to 2020).
As of January 2022 there are more than 500 operating legal entities in the Republic of Belarus established with the participation of the Cypriot legal entities or individuals (according to the data provided by the Belarusian Unified state register of legal entities and individual entrepreneurs).